Roman Foxman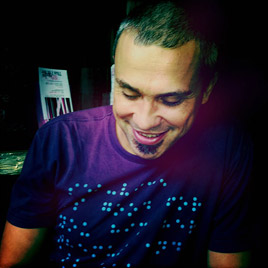 Roman received an introduction to web design in the late '90s while living in San Francisco, California where he worked for a small design agency, Madhaus. In Bay Area, he also worked at Hewlett Packard (responsible for Small Business vertical of hp.com) and BabyCenter.com (e-commerce design). In 1999 Roman had moved to New York to work as a web designer at CBSNews.com. After two years with the company he was promoted to position of Creative Director in which capacity he spearheaded CBS News online visual design for another 7 years. At CBS News Roman had designed the main web site and many of its major components: video platform, interactives, e-mail design templates and an iPhone web site. Looking for new challenges, in the Spring of 2008, Roman had moved on to Thomson Reuters where he led global product design team of Reuters.com. His responsibilities included working on the templates for the web site, editorial graphics, and mobile products for both iPhone and Blackberry platforms. Before co-founding FAR Creative, Roman was a web design and development consultant for two years.
Roman's linked-in profile
Igor Aronov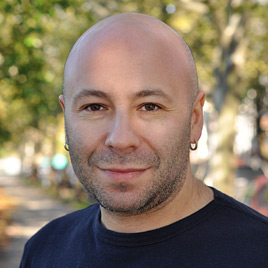 Igor's career as a web designer started in 1997, when after graduating from School of Visual Arts with a degree in Photography, he got hired by Binary Tree. After Binary Tree Igor worked for a small design agency, SME New Media and after that at About.com as a Lead Designer. In September of 2001, Igor started freelancing, doing web and print design work for Primedia, Rodale and Consumer Reports. In 2003 Igor became a Senior Designer at Bantam Dell (one of the publishing divisions of Random House) in its Promotional department. At Bantam Dell Igor was responsible for all aspects of web promotions – from banner ads and email marketing to complete site design and development. In 2009 Igor went back to freelancing – running his own company, Bitterfly Media, doing design and development work for Consumer Reports and Random House, which he has been doing prior to co-founding FAR Creative.
Igor's linked-in profile